By Michael Elkins
Investing.com — Here is your weekly Pro Recap of the past week's biggest headlines in the electric vehicle space: a buzzy Ford-Tesla pact; political battles over EVs; a delisting threat at Nikola; and more news out of Stellantis and VinFast.
InvestingPro subscribers got these EV headlines at lightning speed. Start your 7-day trial now.
Ford's deal with Tesla, a brand-new electric SUV, and more
Ford Motor Company (NYSE:) jumped 6.2% after announcing late Thursday that it struck a major deal with Tesla (NASDAQ:) that will allow Ford-produced electric vehicles to charge at Tesla Supercharger stations in the U.S. and Canada.
Ford's EV models fitted with the Combined Charging System (CCS) port, namely F-150 Lightning, Mustang Mach-E and E-Transit, will get access to Tesla's V3 Superchargers, although the vehicles will require a Tesla-developed adapter to use the stations. Ford added that starting in 2025, it will begin to equip its cars with Tesla's NACS charging port, eliminating the need for an adapter to use Tesla-branded stations.
The agreement is set to go into effect in spring of 2024. Tesla shares also climbed after the news, by 4.7%.
Separately, Ford also unveiled details Monday about its upcoming three-row electric SUV at its "Delivering Ford+: Capital Markets" day. This new model will be similar in size to the Expedition but will not replace it, said Doug Field, Ford's new Chief Officer of EVs and Digital Systems.
The SUV will offer fast charging capability, allowing for 150 miles of range in less than 10 minutes, as well as a total range of 350 miles per charge. It will also be able to cover 300 miles on the highway at 70 mph using a 100 kilowatt-hour battery pack.
Before the event, Ford said it had signed multiple deals to secure a supply of lithium products, including lithium hydroxide, in response to intense competition among North American automakers that are all trying to get their hands on enough battery materials.
Ford aims to produce 2 million EV units by the end of 2026, a big jump from its previous estimate of 600,000 units by the end of this year.
Also earlier in the week, Tesla's website confirmed the arrival of China-made Model 3 and Model Y cars in the Great White North, delighting Canadian enthusiasts. By exporting to Canada from Shanghai, Tesla can maintain the supply of vehicles manufactured in California and Texas for the U.S. market, where they qualify for potential tax incentives of up to $7,500.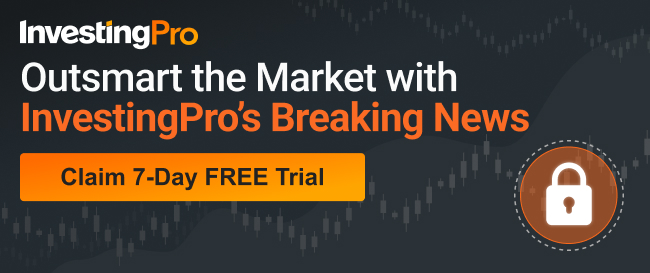 Emissions Battle
California Air Resources Board (CARB) Tuesday urged the Biden administration to approve a groundbreaking proposal that would require all new vehicles sold in the state by 2035 to be either electric or plug-in electric hybrids. This move comes as part of an effort to reduce smog-causing pollution from light-duty vehicles by 25% before 2037.
By contrast, on Thursday, a coalition of 27 Senate Republicans called on the administration to abandon its plans to reduce vehicle emissions, saying that the plan will "effectively mandate a costly transition to electric cars and trucks in the absence of congressional direction."
Earlier in the week, a group of 151 House Republicans, spearheaded by Congresswoman Cathy Rodgers, demanded that the EPA withdraw its proposed emissions standards for light and medium-duty vehicles as well as heavy-duty trucks. They called the rules, the "latest attempt to carry out President Biden's radical rush-to-green agenda".
Stellantis Extends Stalemate
Construction of a battery plant in Windsor, Ontario, by Stellantis (NYSE:) and LG Energy Solution (KS:) remains at a standstill. They paused the project on May 15 claiming the federal government wasn't keeping up its end of the deal, which could have meant billions of dollars in incentives.
The federal government quickly pointed fingers at the Ontario government, saying they needed to pay "their fair share" without going into detail.
Premier Doug Ford of Ontario announced on May 19th that his government would provide more financial support to help Stellantis get back to work. However, Ford said on Wednesday during an unrelated event that the future of Stellantis' electric battery plant in Windsor now depends on the federal government after the province offered more money to try and save the deal.
"As you know, we put in our fair share and now we're stepping up again to put more money because it's all about the people, it's all about making sure they have the jobs down in Windsor region and right across southwestern Ontario," said Ford.
Stellantis shares lost 4.2% for the week to $15.90.
VinFast Recalls Entire North America Shipment
Vietnamese EV automaker VinFast wasn't as lucky with their North American shipments. The automaker announced Thursday that they are recalling the entirety of their first shipment of vehicles sent to the U.S.
According to a report from the NHTSA, a software issue in the dashboard display of 999 VF 8 vehicles may prevent critical safety information from being shown, posing a potential risk of crashes. Luckily the company can resolve the issue through an over-the-air update.
Nikola's Delisting Threat
Rival EV startup Nikola Corp (NASDAQ:) was issued a delisting notice after the company failed to meet the minimum bid price requirements set by the Nasdaq exchange. Shares of the company sank more than 20% to 61 cents by the end of trading on Thursday. Company shares fell about 78% last year on high battery material costs and production concerns.
EV startup Lordstown Motors Corp (NASDAQ:) was hit with a similar notice last month. The electric automaker enacted a reverse stock split to meet the exchange's rules. The split went into effect at 12:01 a.m. Eastern Time on May 24, bringing their share price over the $1 threshold and staving off delisting fears for now.
Vlad Schepkov contributed to this report.
Amid an endless firehose of market headlines, jump on the most important ones to fatten your profits: Always be the first to know with InvestingPro.
Start your free 7-day trial now.