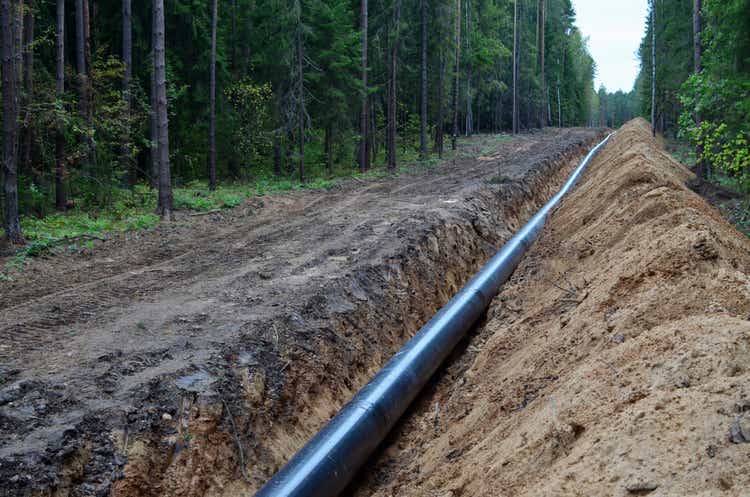 The new debt ceiling deal includes a provision that would accelerate the completion of the Mountain Valley Pipeline, according to multiple reports, an unexpected development that is sure to upset some D.C. legislators who oppose new fossil fuel infrastructure.
According to the deal text, "the timely completion of construction and operation of the Mountain Valley Pipeline is required in the national interest," and it calls for the U.S. Army to "issue all permits or verifications necessary to complete the construction of [MVP] across the waters of the United States, and to allow for the operation and maintenance" of the pipeline.
The legislation directs the U.S. Army Corps of Engineers to issue a permit for the project within 21 days of enactment, limits court review of agency permits and approvals for the pipeline, and designates the U.S. Court of Appeals for the District of Columbia Circuit with exclusive jurisdiction over challenges to that section of law.
Mountain Valley Pipeline's developers, led by Equitrans Midstream (NYSE:ETRN), have said the $6.2B project is 94% completed, but it still needs permits to build across streams and protected habitats; other partners in the project are NextEra Energy (NEE), Consolidated Edison (ED), AltaGas (OTCPK:ATGFF) and RGC Resources (RGCO).
More on Equitrans Midstream: