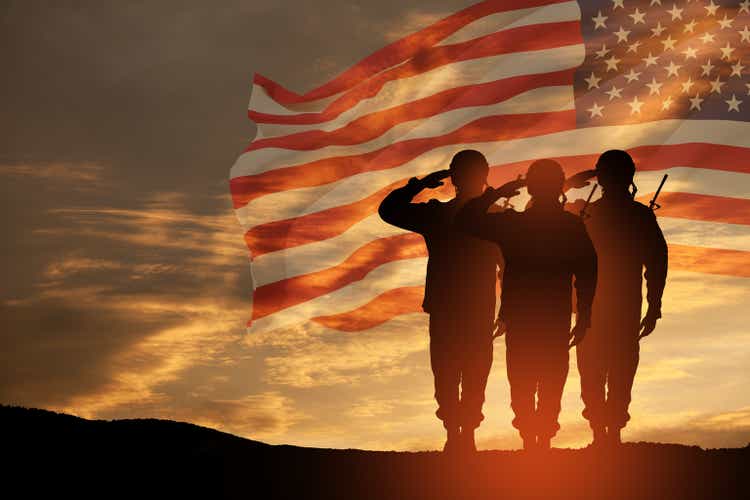 Ahead of Memorial Day, we want to express appreciation to the brave men and women who have made the ultimate sacrifice for our freedom. Seeking Alpha wishes all our subscribers a beautiful holiday weekend and let us remember those who courageously gave their lives.
Traders will get some time off from the stock market on Memorial Day after the major averages rallied towards the end of last week on rising optimism over the U.S. debt ceiling.
President Biden and House Speaker Kevin McCarthy have since inked a deal on the debt limit, but while an agreement was reached on Sunday, both sides will now have to muster enough votes to win Congressional approval. The new bill is expected to come to the House floor on Wednesday, and if it passes the chamber, the legislation will head to the Senate for a vote.
Meanwhile, a holiday in the U.S. will see the New York Stock Exchange and Nasdaq closed on Monday, though stock futures will be active. At the time of writing, Dow (INDU) and S&P 500 (SPX) futures are up 0.4%, while contacts linked to the Nasdaq 100 (NDX:IND) are 0.6% higher.
Also open… Metals and energy futures on Comex and the New York Mercantile Exchange will trade until 1 p.m. ET on Monday, while crypto will be available all day, with Bitcoin last changing hands up 2.7% at $27,935.
Across the pond, stock markets in Paris and Frankfurt are open, but the London Stock Exchange is closed for a bank holiday. In Asia, trading in China, Hong Kong and Japan is active as well.
More on the Debt Ceiling: