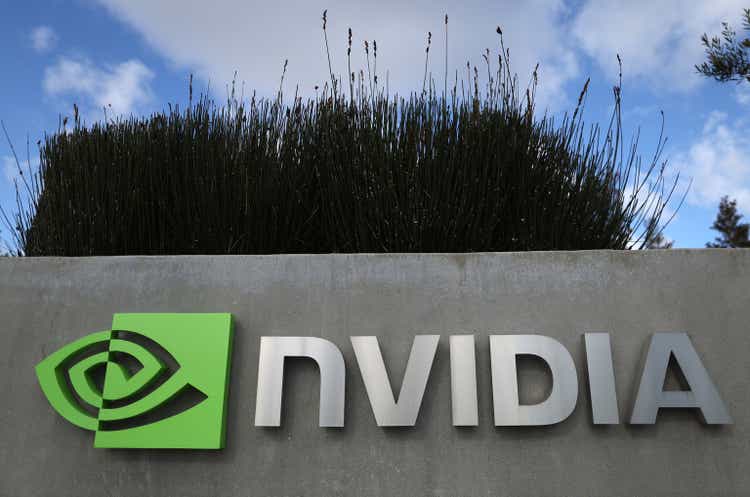 Building on a meteoric rally, shares of Nvidia (NASDAQ:NVDA) are up another 3.5% in premarket trade, putting the stock over $400 to start the week.
It also puts the company above a $1T valuation if the gains will hold, as the stock market darling rides a wave of investor exuberance surrounding artificial intelligence. The chipmaker has responded in kind by refreshing its PR feed, publishing seven separate press releases over the last 24 hours.
Among them were a slew of products and services tied to artificial intelligence, like an AI supercomputer platform called DGX GH200. Google (GOOG) (GOOGL), Meta (META) and Microsoft (MSFT) are expected to be its first big customers, which could help them create successors to ChatGPT.
More on Nvidia