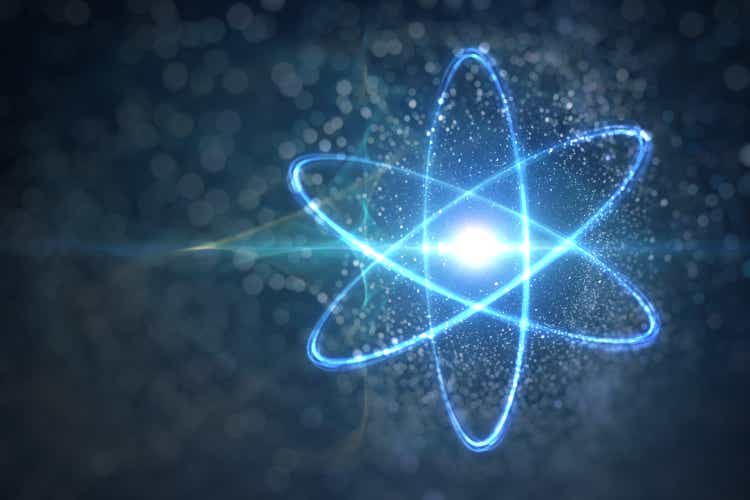 Uranium mining stocks surged in Thursday's trading after the U.S. Senate Environment and Public Works Committee voted to approve a sweeping bill that would fast-track the deployment of a new fleet of advanced nuclear reactors.
Among nuclear-focused equities: NexGen Energy (NXE) +11.6%, Uranium Energy (UEC) +11.6%, Fission Uranium (OTCQX:FCUUF) +9.7%, Cameco (NYSE:CCJ) +8.8%, Ur-Energy (URG) +7.9%, Energy Fuels (UUUU) +7.5%, Denison Mines (DNN) +7.4%, NuScale Power (SMR) +1.2%.
ETFs: (NYSEARCA:URA), (NYSEARCA:NLR)
If made law, the legislation would direct the U.S. Nuclear Regulatory Commission to examine its processes for licensing nuclear power plants and study whether the guidelines could be modified to quickly approve advanced nuclear reactors.
In particular, the bill calls for hastening approvals of next-generation reactors to be built at former industrial of commercial facilities, and directs the NRC to coordinate efforts between the U.S. and other countries seeking to develop nuclear power and to help train nuclear safety regulators abroad.
More on uranium: