Democrats in the Nevada legislature swiftly passed an amendment to penalize school boards that prevent biological males who identify as transgender from using women's locker rooms and competing on girls sports teams. 
The amendment, passed Friday without a hearing, placed an administrative penalty of $5,000 per day on school boards in the state that do not allow students to participate in "school activities" based on their "gender identity or expression." 
The controversial amendment to penalize schools was reportedly only added after the first draft of Assembly Bill No. 423 already passed with unanimous, bipartisan support. The amendment to the bill received zero GOP votes, passing only with full Democratic support.
"To drop this as a floor amendment without any hearings on what could arguably be one of the most controversial discussions across the nation at the moment is a big mistake," State Sen. Ira Hansen, R-Nev., said in his call on the legislature to reconsider the Democratic amendment and "protect female sports."
FATHER OF HIGH SCHOOL FEMALE SKIER WHO LOST STATE TITLE TO TRANSGENDER SAYS COMPETITION 'NOT FAIR' FOR GIRLS
Amid an ongoing debate over whether biological males who identify as transgender should be allowed to compete in women's sports across the nation, Hansen referred to the bill changes as "the Bud Light Amendment" before its passing Friday.
The Republican state senator railed against the bill's sponsors, singling out Democrat state Sen. Fabian Doñate, questioning if "the intent of the amendment is to deny the right of school boards to block biological males from going into biological female bathrooms, locker rooms, or any sporting events." Doñate did not return Fox News Digital's request for comment.
FEMALE ATHLETES ARE RETIRING AFTER COMPETING AGAINST BIOLOGICAL MEN, TREACK CHAMPION WARNS: 'IT'S DEVASTATING'
According to the text, the bill was amended to read that "a board of trustees shall not adopt a policy that limits the access of a pupil because of race, religious creed, color, national origin, disability, sexual orientation, gender identity or expression, ancestry, familial status or sex, to school facilities or activities."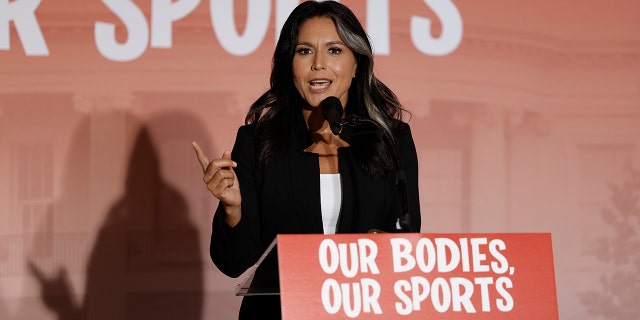 The Democrat-introduced amendment then warns that any school that violates the amendment and does not allow students to use facilities based on their "gender identity" will be penalized.
CLICK HERE TO GET THE FOX NEWS APP
The bill will go into effect on July 1, 2023.