California Sen. Dianne Feinstein, a Democrat, was reportedly confused last year after observing Vice President Kamala Harris presiding over the Senate for a tie-breaking vote.
Feinstein, 89, appeared unaware during one vote as to why Harris, who had previously broken numerous ties, was taking up her role as president of the Senate, according to a report from The New York Times.
A witness included in the report said Feinstein allegedly asked colleagues, "What is she doing here?"
With the Senate locked in a 50-50 majority split for the first two years of the Biden administration, Democrats needed every member of their party plus Harris' tie-breaking vote to approve many bills and nominations.
TWO-THIRDS OF CALIFORNIA VOTERS SAY DIANNE FEINSTEIN NO LONGER FIT FOR OFFICE: POLL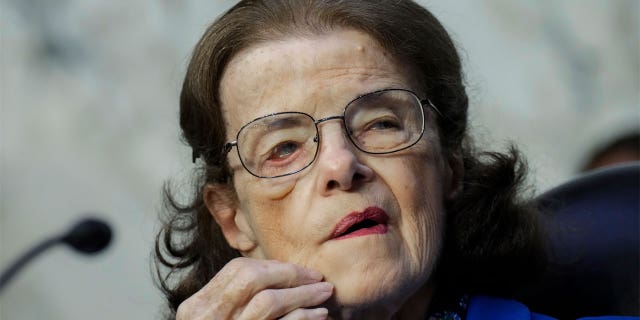 The senator's deteriorating memory was well-documented last year, with some lawmakers and former aides telling the San Francisco Chronicle that she can no longer fulfill her duties and represent the nearly 40 million people of California without substantial assistance from aides. 
This year, Feinstein was absent from the Senate from February until May as she dealt with complications from shingles. When she returned, she suffered from a neurological disorder called Ramsay Hunt Syndrome that stemmed from her struggles with shingles.
A week after coming back to Capitol Hill following her three-month absence, Feinstein appeared unaware she had been away. After a reporter asked on May 16 about her colleagues' response to her return, Feinstein claimed she never left.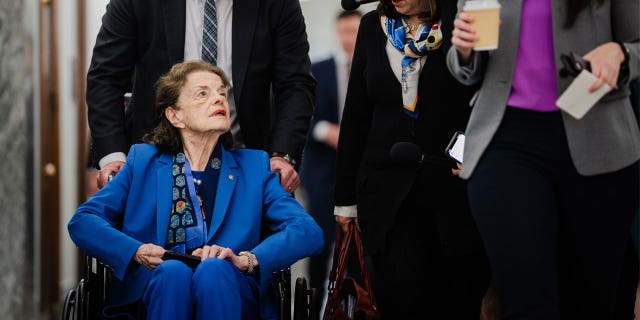 DIANNE FEINSTEIN'S SHINGLES DIAGNOSIS: WHAT TO KNOW ABOUT THE RASH CAUSED BY A VIRUS 
"No, I haven't been gone," Feinstein said. "You should follow the — I haven't been gone. I've been working."
Feinstein has relied heavily on aides to function since her return to the upper chamber. According to The New York Times, staffers push her wheelchair, remind her how and when she should vote and explain what is happening when she becomes confused.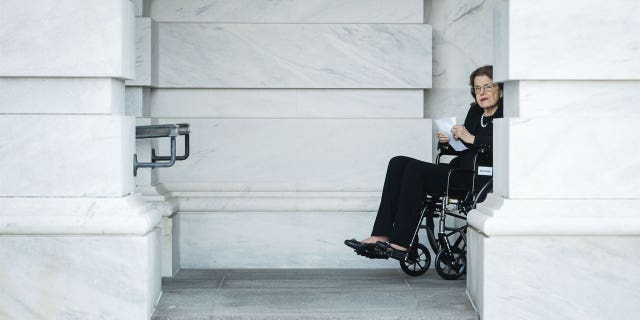 CLICK HERE TO GET THE FOX NEWS APP
Some Democrat lawmakers are calling for Feinstein to resign because of cognitive decline and inability to fulfill her duties. Reps. Ro Khanna, Calif.; Alexandria Ocasio-Cortez, N.Y.; Ritchie Torres, N.Y.; and Rashida Tlaib, Mich., have all urged the senator to step down.
Feinstein announced in February she would not run for reelection in 2024, but that she would finish the remainder of her term. She has served in the upper chamber for 30 years.